Selling Your Luxury Estate
Showcase your luxury properties and gain international exposure to qualified buyers. Rivas Estates showcases the finest real estate in an easy to navigate and elegant environment. With nearly 80% of all home buyers turning to the internet to start their search, it has never been more important to have impressive online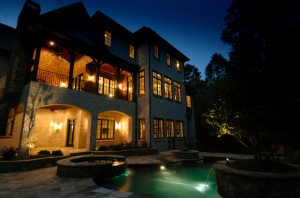 exposure for home to reach thousands of possible buyers.
To effectively market luxury residential real estate properties a top tier sales professional is needed to manage this complex process. Our team receives the support of industry-leading marketing, advertising and other associated professionals, all of whom work together to develop a strategic and tactical marketing plan customized to each client and each property. These marketing plans include an aggressive mix of print advertising, professional quality photography, professional text writing, high-quality virtual tours and full-color brochures, as well as sophisticated internet marketing—including exposure to our database of high net worth buyers, clients and social networks.
At every juncture of this multi-faceted process, from signed listing agreement to close of escrow our clients receive streamlined, qualitative feedback and updates as to the marketing and sales status of their property.
Bookmark this site to see how homes in your area are faring in today's real estate market or to find an agent that specializes in luxury properties. If you would like help selecting a luxury agent, please contact us. We will be happy to introduce you to a professional that you can depend on to guide and assist you through the sale or acquisition of your luxury properties.
The following articles are a great place to start if you're looking for information about the sales process and how you can get more for your home when you decide to sell.